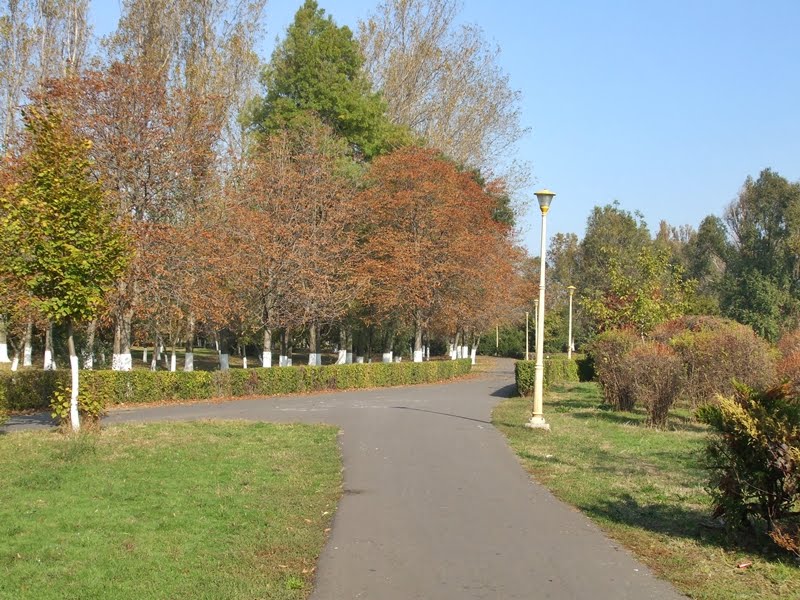 Address:
Bd. Lăpușneanu, Constanța
Tel.:
0040-241-488100
Fax.:
0040-241-488195
Email:
primarie@primaria-constanta.ro
Site:
http://www.primaria-constanta.ro
Tăbăcărie Park is stretching on a surface of about 100 ha around the lake with the same name. It is one of the most beautiful parks in Dobruja and among the largest in the country. The park includes three inner lakes, on the shores of which rich vegetation is growing. There are islands, peninsulas and isthmuses in the lakes, giving the area a romantic aspect. A special charm is given by the multitude of bridges and little bridges facilitating access over the water areas. Vegetation comprises a variety of trees species, specific for lake areas: willow, poplar, lake cypress, red oak, but also chestnut, birch, beech and magnolia. During the summer season the tour of the park can be done by a little train. The little wooden "St. Mina" church also reflects on the shiny water surface and gives the park a special charm.