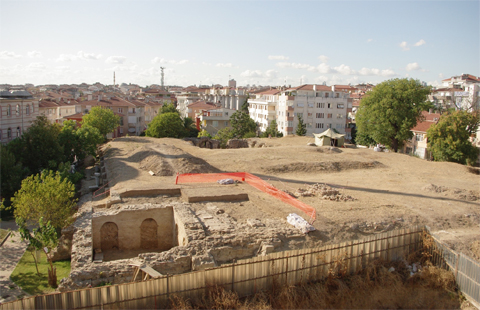 Address:
Çınar Mahallesi Sosyal Sokak Hacı Osman Apt. Dükkan 2, 34841 Kucukyalı, Istanbul, Turkey
Tel.:
+90 (216) 388 83 18
Fax.:
Email:
Site:
http://www.kucukyaliarkeopark.net/
The Küçükyalı ArkeoPark Project wishes to demonstrate how cultural heritage may be integrated into daily city life. By conducting archaeological excavation and field research in the area, this project contributes to the conservation of cultural heritage and opens up an additional field for visitors. The first archaeological park of Istanbul will be created through this project, with the goal that it will serve as an example for future projects. Küçükyalı Archaeological Site is the largest archaeological area located on the Asian side of Istanbul and was a suburb of the ancient Byzantine city. The remains in question represent the patriarchal monastic complex of Satyros. It is the only surviving 9th century-structure in the city and was built by Patriarch Ignatios between 866 and 877. His body was buried at the site next to a large sized church dedicated to St. Michael.