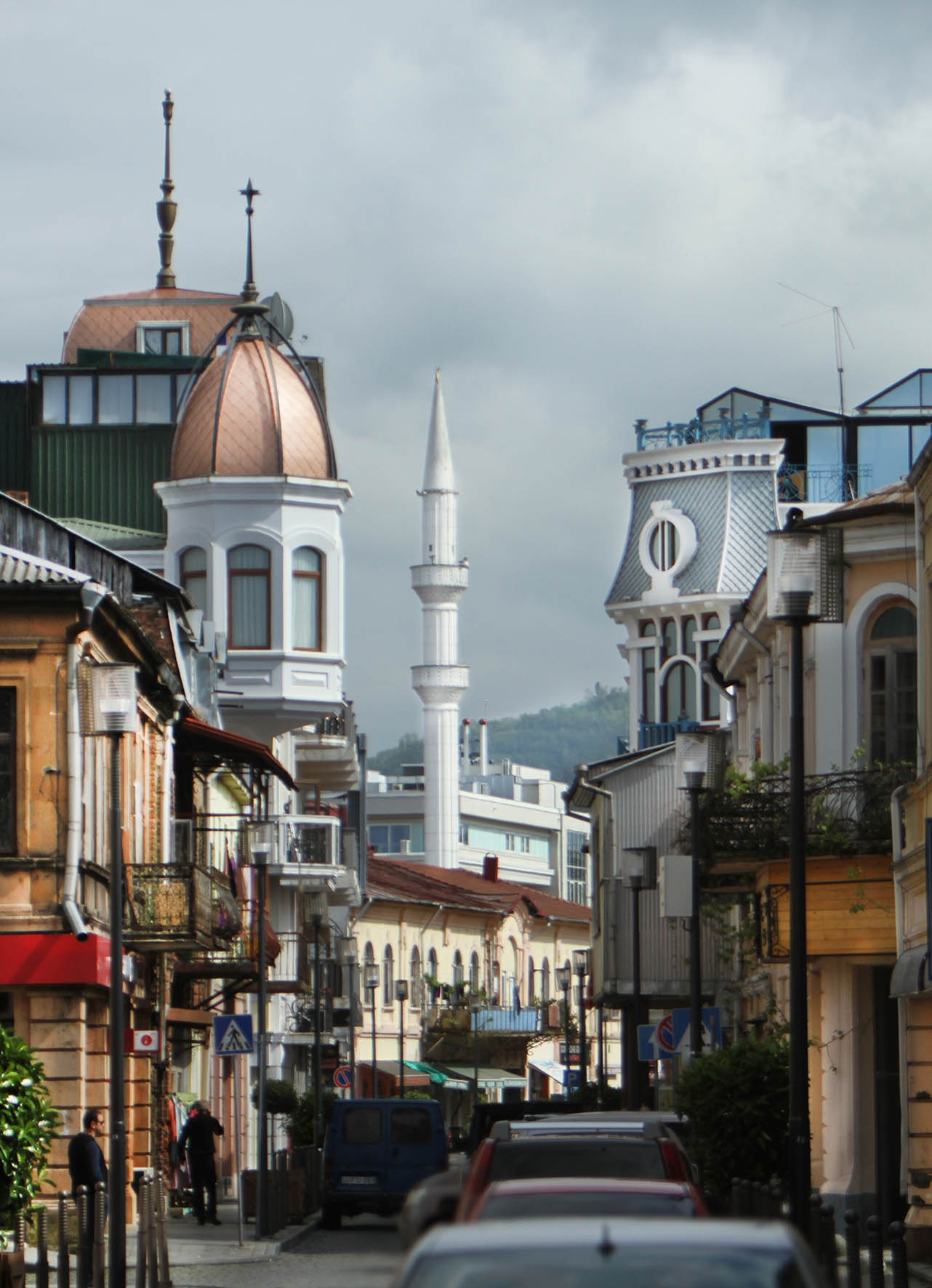 Address:
8, V. Chkalov St / 33, Kutaisi St
Tel.:
Fax.:
Email:
Site:
Ajara mufti main mosque was built in 1866. It was called "Orta Jame" (that is 'middle mosque') as it was situated between two mosques "Azizie" and "Muftie".
A two-storey, right-angled building is located in a densely built area of the old city. Its simple façade decoration contains elements of Islamic architecture. Survived in its original appearance, wood decoration (door ornaments, balconies, mimbars) is based on the traditions of Georgian wood architecture used in dwelling houses and wooden mosques.
A minaret in the mosque garden was constructed in 1995.